The go-to destination for millions of graduate job-seekers in the UK
One of the most well-known and instantly recognisable names for student and graduate careers, graduatejobs.com is an essential tool for reaching high volumes of early talent job seekers.
As the UK's #1 ranked graduate jobs website on search engines, advertising on graduatejobs.com ensures your employer brand and live roles are seen first.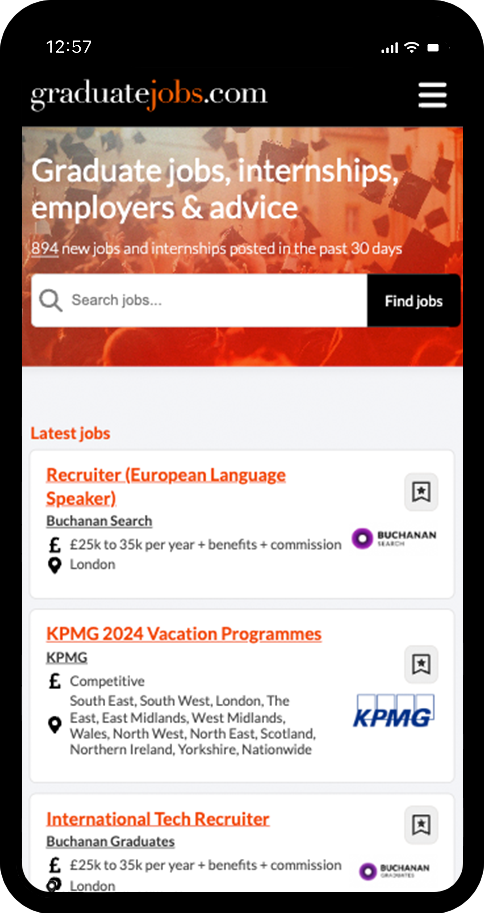 A mainstay platform that has facilitated millions of graduate job applications
Here's why graduatejobs.com should be at the forefront of your employer branding strategy:
Reach a wide audience when you need them
Drive high levels of response
Benefit from a strong brand reputation
Ensure your job roles are filled
450k
Actively registered users
3.6m
Website views in the last 12 months
170k
Uploaded CVs to search from
43%
Average email open rate
Contact us to get started
Complete the form below to connect with a member of our team and learn how graduatejobs.com can help you with your hiring needs.